Please refer to below pictures and instructions to connect the TV-Dongle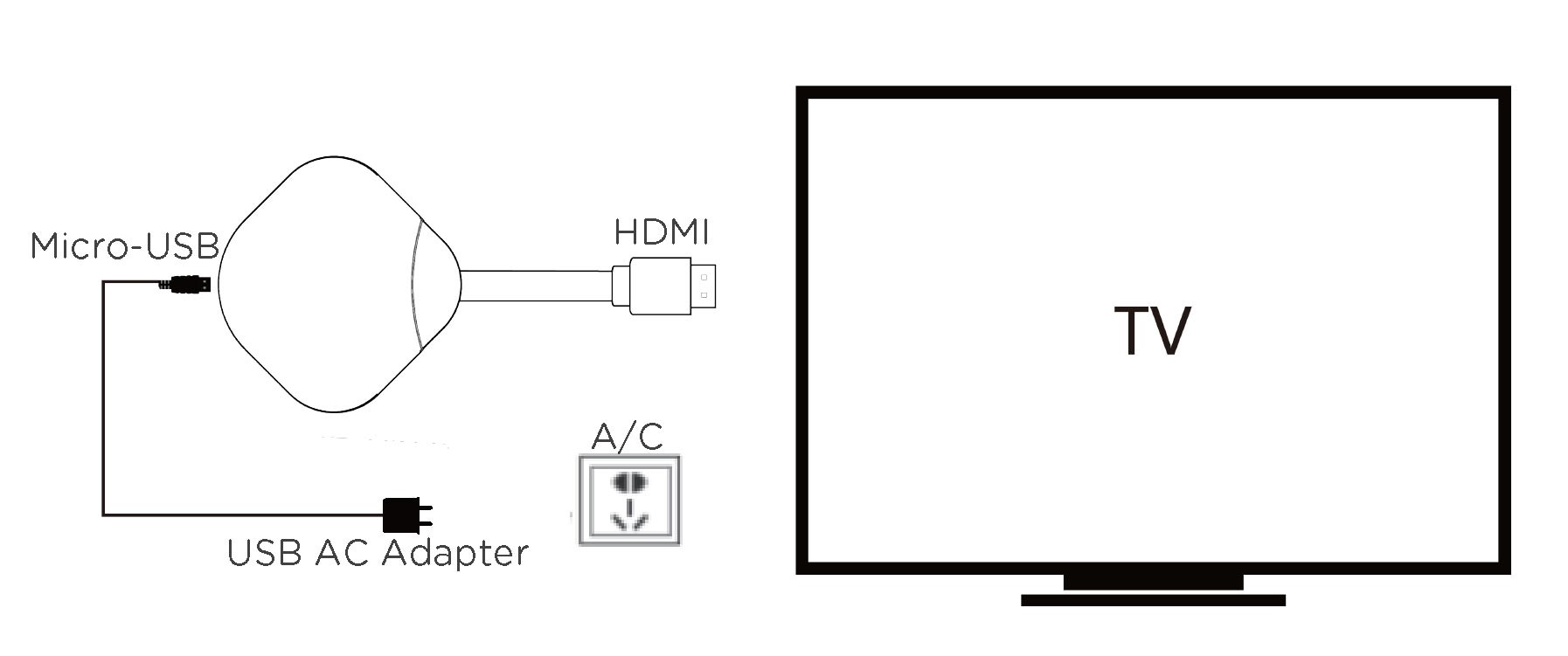 Step1 : Connection with TV
Plug the TV Stick into the TV's HDMI port.

Step2: Connection with Power
Use the power adapter to connect the Stick and TV. Plug the power adapter into A/C outlet. If TV has a powered USB port, it can also plug the micro-USB cable directly into the Stick port.
Note: Some USB ports don't provide enough power. You need to connect with A/C power outlet through power adapter.

Network Setting
Enter Settings -> Network to turn on Wi-Fi and connect an available Wi-Fi network with correct password.