What are the requirements to stream in UHD?
An internet connection with a steady bandwidth of at least 25 Mbit/s.
Preferably a wired internet connection rather than Wifi to ensure the best connection
Use the latest version of the Sky app on following devices:

Samsung SmartTV (Tizen OS),
AppleTV,
Android SmartTV,
Sky-TV Stick.

Please make sure your device or TV is set to a refresh rate of 25 or 50 fps (frames per second): this is the European standard setting. However some TVs are sold with a default setting of 30 or 60 fps which may result

in a less smooth playback

.
For Android TV, please ensure the following settings:

Display Mode: 2160p25Hz or 2160p50Hz
Color Depth Settings: on

What programs are available in UHD on Sky Show?
Content available in UHD on Sky Show is identified by a pictogram on the program details page.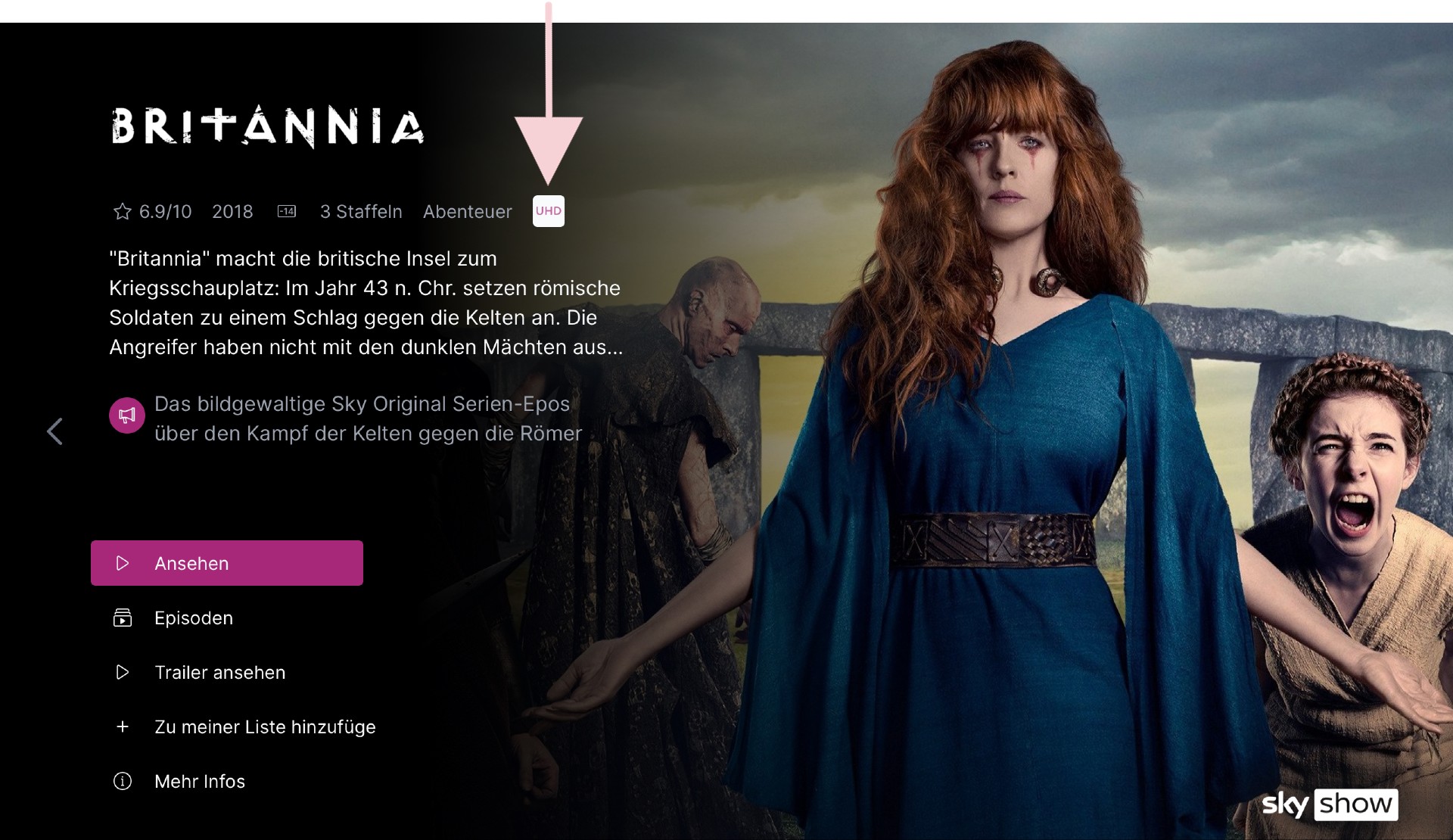 Do I have to choose whether I prefer to watch in UHD or HD?
No, you do not have to choose the image quality. The system will analyze your bandwidth and your device and use the best possible quality.
What is the difference between UHD and 4k?
In everyday use, the difference between UHD (ultra-HD) and 4K is irrelevant. While there is a small difference in resolution between UHD and 4K, both terms are usually describing the same thing: an image resolution that has roughly four times as many pixels as Full HD.