Follow these simple steps to connect to the Sky app on your Smart TV.
In the Sky app menu, select "Log In":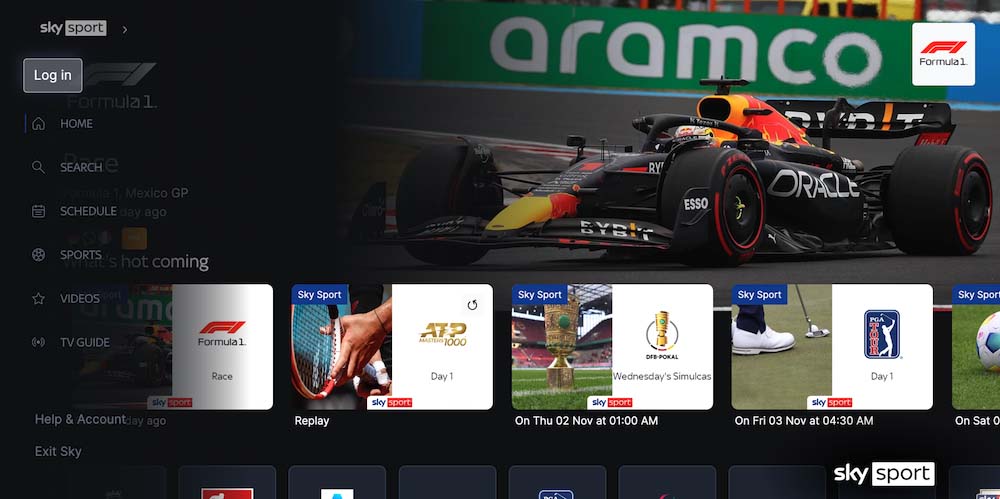 You have 2 connection options:
1. Enter your email address and Sky account password: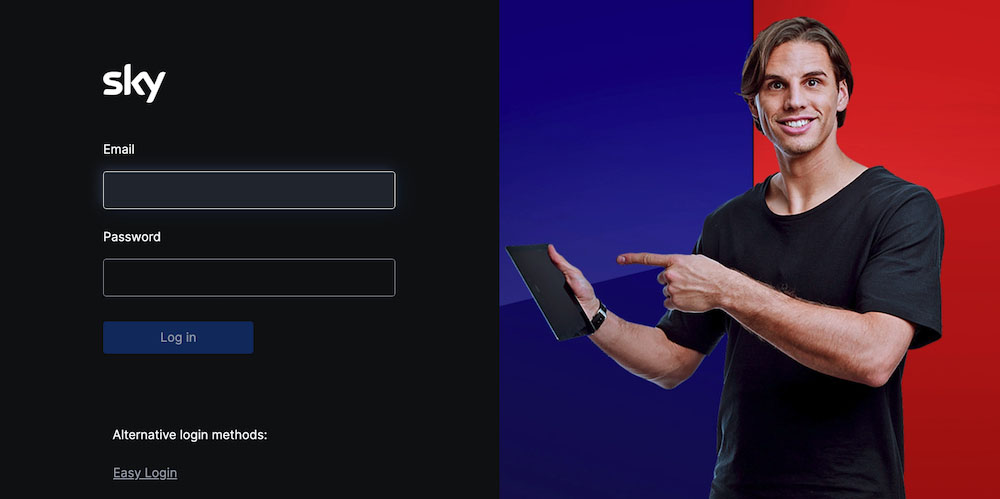 2. Choose "Easy Login" at the bottom of the page. A personalized internet address is then displayed: enter it into a web browser on your mobile or computer.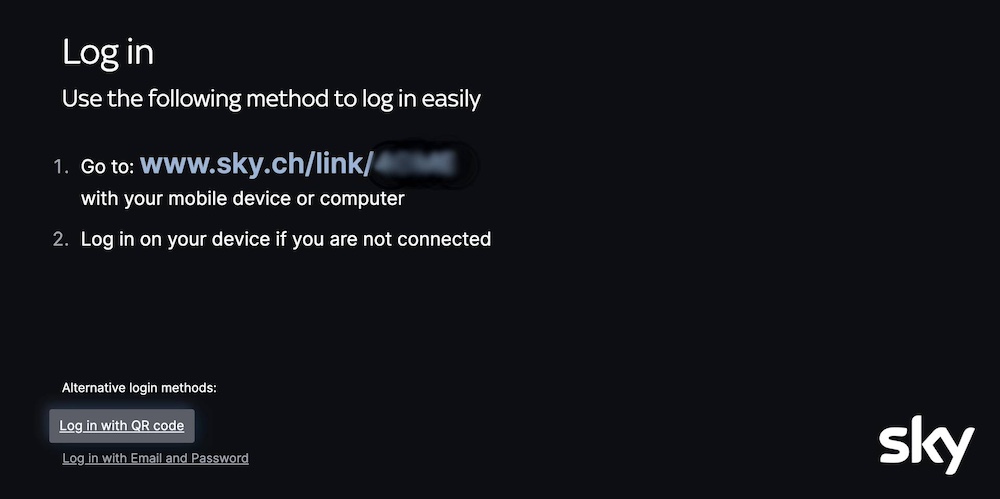 This will redirect you to the login page on the Sky.ch website: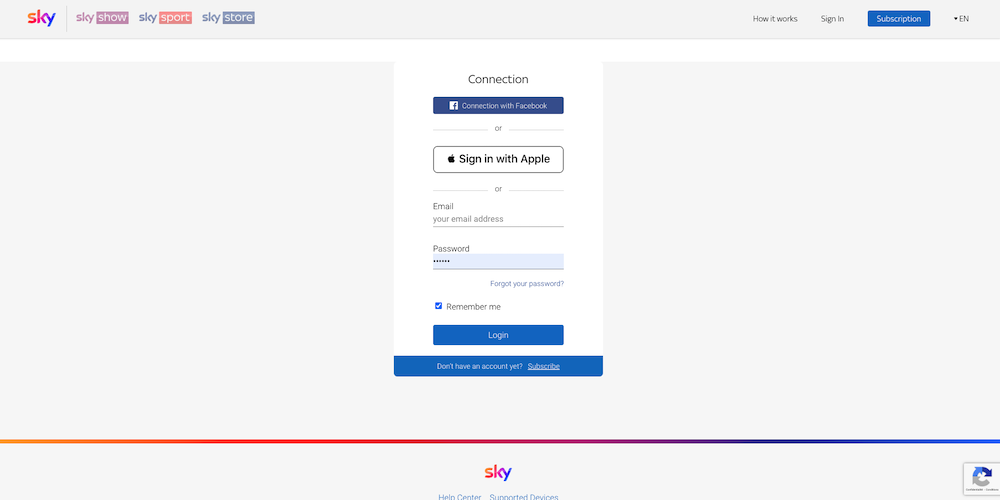 Once logged in on the website, the Sky app on your Smart TV will automatically update by connecting to your customer account: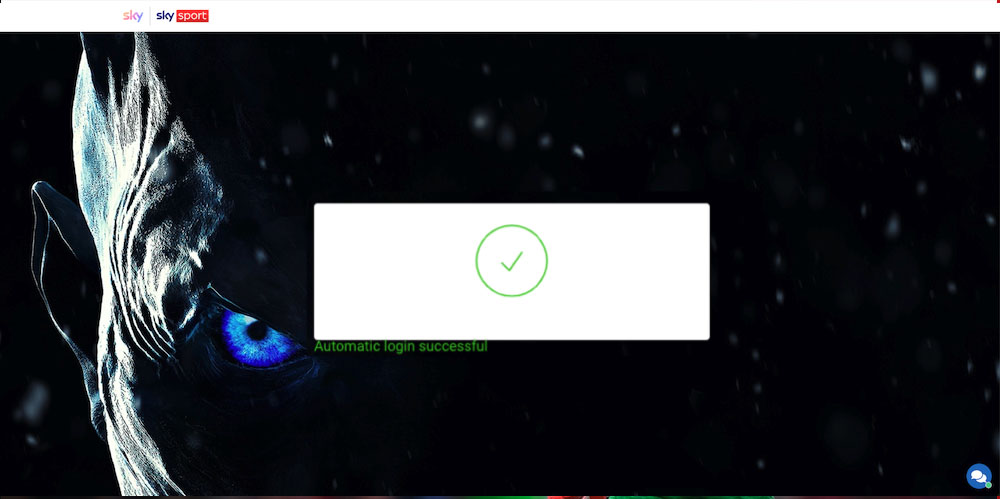 That's it! You can now enjoy Sky on your Smart TV.

Feel free to contact us if you encounter any issues during the connection process or if you need further assistance. We are here to help you.